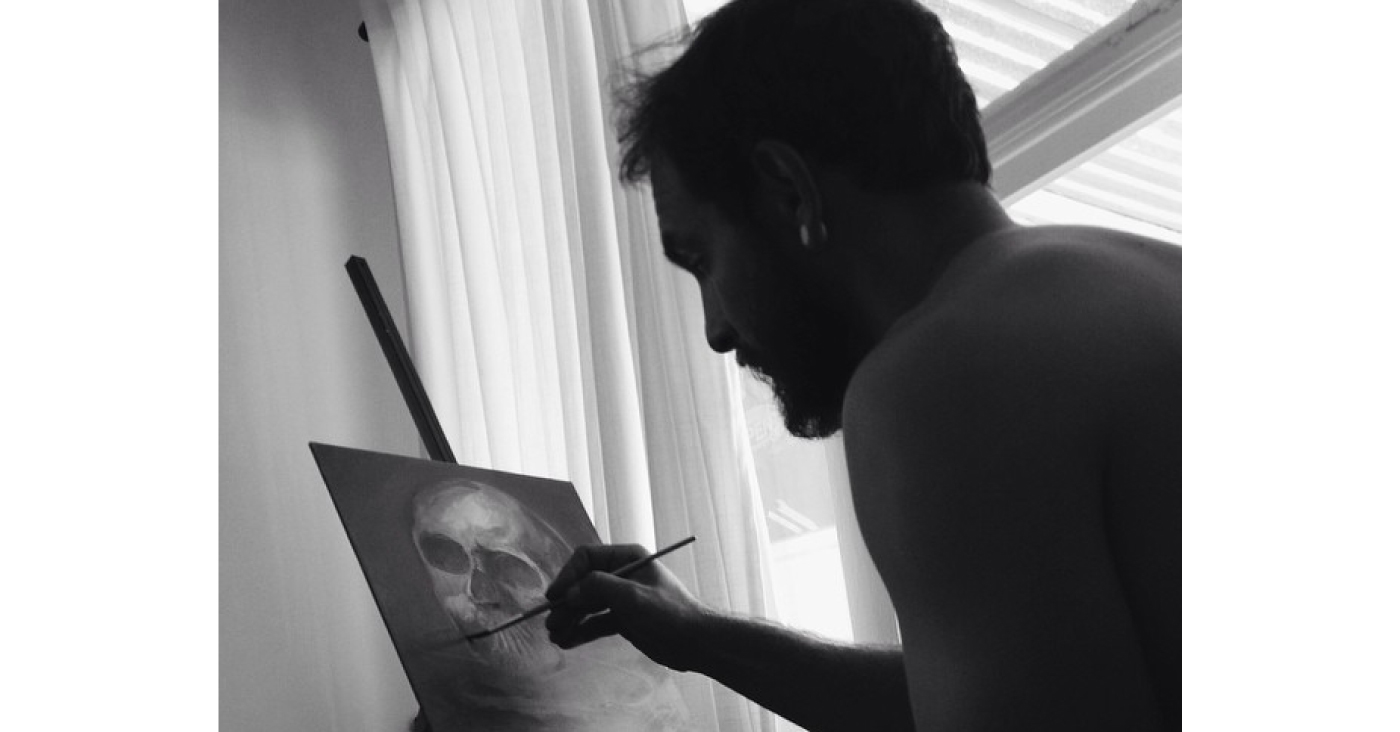 I first picked up a brush to paint in a bakery. I was painting on cakes, and it was the most frustrating process I had ever undertaken. But underneath the frustration was a challenge: to make the image look as if had magically appeared on the icing. No indentations. No creases. Perfect line work.
The process captured my attention, and created a technical goal for me that I thrived on. Despite giving me the opportunity to flex my artistic and creative muscles, it did not give me a voice.
As I conquered the technical challenges on icing, I realized that to truly find a voice I needed to apply myself to canvas, which I did with abandon. I painted furiously, filling every nook of my small apartment with art. 
I wanted nothing more than to share what I had learned, so I started teaching high school art, collaborating with the minds of the future on every kind of art from digital design to mural painting. Though the years in the classroom helped me to overcome my fears as an artist, it also demonstrated my need to learn and create more, and teach a little less.
My work is a culmination of my life experiences, where exuberance and melancholy inhabit the same space.